26 Mar
Info is starting to come in about the latest version of KoF, after a preview event in Akihabara. For those wanting to know what has changed since XII, keep reading. It seems to be shaping up nicely.
One of the main complaints about XII was the lack of characters compared to the most popular KoF games. This was to be expected, since everything was redrawn from scratch, though is was still disappointing for those who missed having their favourite characters included. The character select screen shown at Dengeki online has slots for 31 characters total, with 6 left to be revealed. Mai, Yuri and King are returning for this iteration. There will also be new stages, 4 have been revealed so far.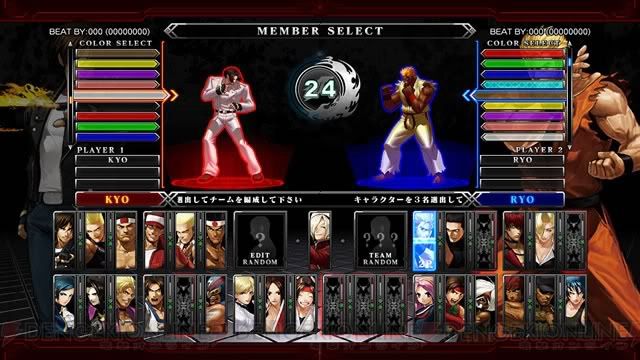 Early gameplay details suggest that the critical counters and custom combos from XII are gone, and have been replaced by a system that feels like a modified version of 2002UM. There's a Hyperdrive Mode, which is comparable to '02's MAX Mode. This allows players to cancel special and super moves into one another for a limited period of time, once the gauge is maxed out. Also included are EX Special Moves and EX SDMs, altering the properties of these moves. '02UM seems to be the game that most people prefered over XII, so it makes sense that SNK would base XIII around this style, while keeping the new art and quality animation.
Check out some of the first footage here:
This is expected to hit arcades in Japan in just a few short months, and will be playable at SBO in some capacity.